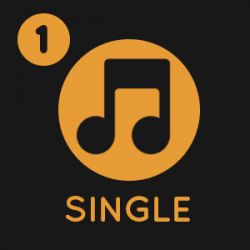 vERSE 1
Japo una weupe wa dukani,hereni hadi kopeni/
mwili umejaa tatoo kifuani mpaka unyayoni/
miguuni una vikuku sijui maana yake nini/
shankupe bonge la supu ndembendembe dustbin/
sumu tukiwa bar, kama unamwaga chini/
ni bapa za konyagi ukichenji banana wine/
kwa mkoba ni viroba ukikosa zed tyson/
ila mwana ndo nishazama wala sisikii sioni/
japo simu zaidi ya 3, nazote za milioni/
mwana nna moto bapa na sina vyombo mfukoni/
maswali ysiyo na idadi yanagota tu ubongoni/
kwenu choka mimi choka je unawezeshwa na nani/
text nikituma morning,unareply jioni/
ajabu tukiwa pamoja uko bize sana na phone/
na juzi nimejionea umenisave mkata majani/
ila mwana ndo nshazama wala sisikii sioni
CHORUS- ROCK
baby hellow mi niko hoi,nikilikosa penzi lako mi goigoi,nipe japosuna mi nienjoy,kwa penzi lako moyo wangu mi uko hoi, wajinga wanakaaaaa,mi nawashangaaaaa
VERSE 2 MFASHISHT
Kwakuwa sasa nimekua,baya na zuri najua/
wazazi munipe uhuru niwe huru kuchagua/
ndiye huyu nimpendaye japo mnamuita pasua/
nimeapa ntakufa nae nachotaka zenu dua/
japo jiko kwako sumu,vyakula unanununa/
story za mitaani kila mwana amekufunua/
wana wakikata pochi tu mapaja unatanua/
ila mwana ndo nshazama ka una ngoma jua umeniua/
japo japo zimezidi,japo zimekuwa sunna /
na mapungufu yote kwangu zaidi yako hakuna/
kidogo nipatacho, icho icho unanichuna/
nami sinaga ubahili,nichune tu kichuna/
mimba zaidi ya saba nikipiga tu imezama/
na zote umechomoa unadai unakula ujana/
japo una bwawa la maana bado siogopi kuzama/
nna kiboya cha mandingo so mnato unapatikanaaaa
...
Read More...
Welcome to Mkito.com's new look. Let us show you around...
This is a song. You can see the image, song name, artists and you can interact with it by previewing, downloading or sharing it with your friends.
To listen to a 30 second preview of any song, you can click the preview button under the name of the song.
If you want to go through all the artists we have here on Mkito, you can click here to browse through our artists lists.
To look through our music by genre, you can click here and select a genre of your choice.
To download a song,you can click on the download button of the song you like. You must be logged in to download a song.
If you have an account with Mkito, you can sign in by clicking this link, which will open a popup window.
To use your email address or phone number to log in, click this button.
Enter your details and click the button to log in.
Or create a new account here
If you don't have an account with Mkito, you can sign up by clicking this link, which will open a popup window.
To use your email address or phone number, click this button,which will take you to the registration form.
To register as an artist, click here.
Type the name of the song or artist you would like to find and submit
or login using your social media account