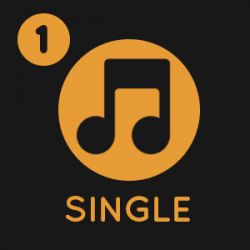 VERSI.1
Mungu waamshe wabaya wetu waukose usingizi mnono/Maadili yamekwisha zinasikika tu sauti za pono/Najaribu vuta spika kusikia wanani vuta mdomo/Sasa naipata picha ya taswira iliyojaa masomo/Naona keki ya birthday mama ananipa wish/Nisipite kwenye wrong way kupata money ni push/Maisha yananipiga vita na ujana niko mateka/Umri unanizidi spidi naziona siku za kufa/Ni ukweli najitahidi dalili zinajionyesha/Hasara roho pesa makaratasi/Husle zinakaba koo na huu ni ukoo wa wataftaji/So hata kama nikifa na mungu atanibariki/Moyo wangu ushapigwa nyufa mgongoni tattoo ya dhiki/Wanatisha kuuza sura ina maana biashara hailipi/Ataftae hachoki akipata ndio anasahau/Alisaka akiteseka akipata anajua dharau/Maisha kwenye mkono usipoteze control/Na ukipata funga mdomo walishachoka unavyo show/Ni vingi havikidhi kidogo nikipata sibakizi,na simalizi/Hasira hizi sio za mki zimfurahishe mvuvi/Diss kunako bizy hii ni black sio masizi/Nataka kwenda na muda sio tofauti na masaa/Na ndoto zilizo kubwa kufikia sijakataa....
CHORUS.
Hey looord bless me,
Hey looord help me,
Hey looord bless me,
If i die....If i die......
VERSI 2.
Maisha yakikenua lifestyle ni kichekesho/Japo husle unazijua kwa speed unavuja jasho/Maisha yana gharimu ni bure ukikopesha/Unahitaji pesa taslimu ili kuishi unavyotaka/Tabiri kuishi vizuri ujitoe mwili sadaka/Wengi wanakufa pesa na life husababisha/Usawa unazidi kimo, penzi anakupa stuli/Una dream ku push limo,unaangusha taji la uzuri/Huzuni kupitwa baki ulipo usiekuna kichwa/Heshima ikidai lazma utashindwa kujilipisha/Utageuka masai rungu na sime zitawajibika/Leo unafurahi ukiona shida utadai upofu/Haina ufahari bila makazi na story mbovu/Itafute furaha u loose uliyonayo na kadhalika/Usitamani uovu mungu alimtoa mwanae sadaka/Jibu ulilonalo darasa sa mtafute ticha.....
CHORUS..................................................
VERSI 3.
Ni wasi wasi jasiri nafyata mkia/Wengine wanaishi tu basi bora ukucha na kuamkia/Na ulipolala ww ndipo nimeamkia mimi/Tofautisha me ni mwewe katika husle za mjini/Picture hizo reality na hard ship ya hood/Unaeza kuisshi bila quality na substance ya food/.........IF THE GAME SHAKES ME OR BRAKE ME I HOPE IT MAKES ME A BETTER MEN...LUGE DA MAKER GKIFAA...........STEREOTYPES OF A BLACKMALES....... ...
Read More...
Welcome to Mkito.com's new look. Let us show you around...
This is a song. You can see the image, song name, artists and you can interact with it by previewing, downloading or sharing it with your friends.
To listen to a 30 second preview of any song, you can click the preview button under the name of the song.
If you want to go through all the artists we have here on Mkito, you can click here to browse through our artists lists.
To look through our music by genre, you can click here and select a genre of your choice.
To download a song,you can click on the download button of the song you like. You must be logged in to download a song.
If you have an account with Mkito, you can sign in by clicking this link, which will open a popup window.
To use your email address or phone number to log in, click this button.
Enter your details and click the button to log in.
Or create a new account here
If you don't have an account with Mkito, you can sign up by clicking this link, which will open a popup window.
To use your email address or phone number, click this button,which will take you to the registration form.
To register as an artist, click here.
Type the name of the song or artist you would like to find and submit
or login using your social media account