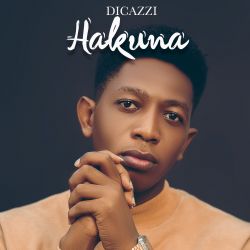 Dicazzi D MaajabuHakuna hakuna aah aah HakunaaHakunaa aaahh hakuna hakuna aaah aah HAKUNAAAAAAHakunaga mwanzo kuna MwishoHAKUNAAAAAAHakukuaga chanzo kuua kristo(haaa!!)HAKUNAAAAAAHakuna Mawazo mimi nipoHakuna motoni wala pepo bila kifoHAKUNAAAAAAHakuna Mamba hakuna KENGEEEEPasipo mkanda hakuna MLEGEEEEENyota za Anga kipimo ndege ukitaka kujua unanyota ya inye kipimo mendeeHeeeHapa naacha ladha bila chenchi pesa unaukilaza maana inadanganya sana sketiKila nikichana natukana kila verseEti rap dhambi basi mi na laana kama gestiNina sifa 6, sifa Mr kwa ma MrsNaeza kwea pipa bila viza niko decent Listen Dunia inakaba imani imepoziYesu awezi kuacha msalaba akambebe RoseHollaaah Hollaaah HollaahHollaaaaa iiiyeeeWakitaka kunidakaHollaaa iiyeeeWanapotea nyayo wakifataHollaaa iiiyeeeHollaa hollaa hollaaa hollaa hollaaHollaaaa iiyeee Hollaaa hollaa hollaaaHollaaa iiyeee Kwa kila mdundo wanadataHollaaa iiyeee Masnitch mdomo wanashutupHollaaa iiyeee Hollaaa hollaa hollaa hollaa hollaaHollaaa iiyeee (Skiza) Toka baruu usje ukakimbia kaa babuuCo kwangaruu na bado inavutia kwa maduuSpika waluu antena inaskia vocal tuuKunata kwa mdundo ni michano nimeitia supergluuAbudu sanamu geuka nyuma ugeuke jiweMichezo haramu ndo imefanya tuzaliweMichezo mitamu imefanya tufumaniweMcheza kwao hutunzwa mi naitaji grammy nsujudiwe WEEEEEBifu na mapasta nisha qualify HAKUNAAAPepo nlietoka kuombewa nimelewa divai HAKUNAAAABiti ya ngekewa nimeibaka nakesi ya jinai HAKUNAAA Shit on my mind HAKUNAAAShit on my mind HAKUNAAARap inanyufa hamna wakuimodifyHAKUNAAAHip hop imekufa ndo wanachodaiHAKUNAAAKafa manzese mazishi sinza Kafa kingese kala kicheche kasau kingaHollaaah Hollaaah HollaaahHollaaaaa iiiyeeeWakitaka kunidakaHollaaa iiyeee Wanapotea nyayo wakifataHollaaaa iiyeee Hollaaaa hollaa hollaa hollaaHollaaaa iiyeee Kwa kila mdundo wanadataHollaaaa iiyeee Masnitch mdomo wanashutupHollaaaa iiyeee Hollaaa hollaa hollaa hollaa hollaaHollaaaa iiyeee Hee Cazzi cazzi cazzi hee hee Dicazzi Hee Cazzi cazzi cazzi hee hee Dicazzi EVERYBODY STAND UP HEE MMH MMH ...
Read More...
Welcome to Mkito.com's new look. Let us show you around...
This is a song. You can see the image, song name, artists and you can interact with it by previewing, downloading or sharing it with your friends.
To listen to a 30 second preview of any song, you can click the preview button under the name of the song.
If you want to go through all the artists we have here on Mkito, you can click here to browse through our artists lists.
To look through our music by genre, you can click here and select a genre of your choice.
To download a song,you can click on the download button of the song you like. You must be logged in to download a song.
If you have an account with Mkito, you can sign in by clicking this link, which will open a popup window.
To use your email address or phone number to log in, click this button.
Enter your details and click the button to log in.
Or create a new account here
If you don't have an account with Mkito, you can sign up by clicking this link, which will open a popup window.
To use your email address or phone number, click this button,which will take you to the registration form.
To register as an artist, click here.
Type the name of the song or artist you would like to find and submit
or login using your social media account