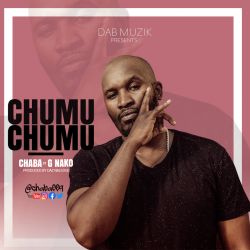 IntroAyo Daz hii itawachumu chumuVerse 1Mtoto so so hot kama Pili Pili,Nataka nikubusu mara mbili mbili,Mrembo kila saa, utadhani mdoli,Unanukia balaa, nipe namba nikukoli,Nikwambie jinsi, Unavyojaza jeans,Na hilo rivazi, Kuvumilia ni kazi,Mashavu mororo kidevu Malaika,Mdomo nikiuangalia boo nafadhaika,Bridge x3Hey nataka nikuchumu chumuVerse 2Kukuchumu ndio homa kali,Iliyonipanda na wewe ndio dakitari,Una kila Sifa za demu mkali,Nikikucheki nataka nikubusu kwa mbali,Ulaini wako unanifanya nipende,Kukuchumu mithili ya kumumunya tende,Macho na kope zinanilokota,Nitakuchumu ya hela yote utaniota,Uvuti blue ila Sauti ni magic,Natamani tuu nikuchumu kwa mantik,Napenda unavyopaka manukato,Shingoni ntakuchumu kwa mcharazo,Una swag bila hata gambe,Napokuchumu wowowo nilibambe,Ndio unadata ukiniita papa,Naitika yes miss ni busu unataka,Bridge x3Chorus x2Mtoto msumari midomo sukari hatari asali ya rohox2Wanishuuza roho ma x4Verse 3Una style za mabusu ka Mia,French kiss Bongo kiss Mia,Kwenye kuchumu una taji Malikia,Coz unavyopatia si ya hii dunia,Lugha unazotumia, Ukinichumu chumu,Zinanipa Hisia, Kuliko ndumu ndumu,Unabusu kama ni busu la mwisho na,Hata ka ni selfie unabusu kwa moyo ma,Napenda ukinitomasa kichwa,Tukibusiana ndimi zikafichwa,Mizuka ikikupanda unalamba lamba,Nakwambia yes miss umenibamba, Na,Bridge x3Chorus x2 ...
Read More...
Welcome to Mkito.com's new look. Let us show you around...
This is a song. You can see the image, song name, artists and you can interact with it by previewing, downloading or sharing it with your friends.
To listen to a 30 second preview of any song, you can click the preview button under the name of the song.
If you want to go through all the artists we have here on Mkito, you can click here to browse through our artists lists.
To look through our music by genre, you can click here and select a genre of your choice.
To download a song,you can click on the download button of the song you like. You must be logged in to download a song.
If you have an account with Mkito, you can sign in by clicking this link, which will open a popup window.
To use your email address or phone number to log in, click this button.
Enter your details and click the button to log in.
Or create a new account here
If you don't have an account with Mkito, you can sign up by clicking this link, which will open a popup window.
To use your email address or phone number, click this button,which will take you to the registration form.
To register as an artist, click here.
Type the name of the song or artist you would like to find and submit
or login using your social media account