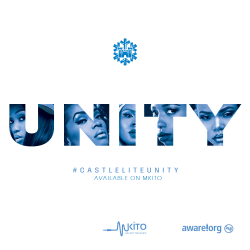 GIGIDOUBLE G TO DOUBLE CCS GOT DOUBLE DIS UP IN OUR BRAS AND YOU GONE GET THESEHANDS IN UNDERSTANDING GODS.BETTER THAN YOUR FOES, REALER THAN BROS. GOT THE CAMEL TOE STEADY WITH THEFLOW, AND THEY KNOW, WE THE ANTIDOTE.WE BEEN KICKING DOWN THE DOOR FOR REVOLUTIONARY GIRLS. SCRIPTING AFTERSCRIPT ITS LIKE WE WORK AT DISNEY WORLD.EXTRA LIP, HELLA HIPS, HELL WE GOT AN EXTRA RIB AND WE BIRTHING ALL THESEBROTHERS BETTER SHOW LOVE LIKE TIBZ. GIGIMZ KISS LYRICSIs it the lyric, poetry, melody tabi PassionToo much talk no Dey full bastket we put it to ActionU.N.I.T.Y Together build a NationLook around you we already getting AttentionDon't act like you don't see thatWe can't be defeatedTo ba gbo wa lori radio they be asking who thatProudly African Women together it's a Movement Take the culture all around World that's the Statement.ROSA REE LYRICSWho taught society that women are supposed to come second in lineThat they are weak and should do nothing but sit downOoh nooo I am not about to take a seatI'll take a stand, and I'm gonna take a couple of standsYou won't give me respect that's fine I'm gonna take itI'll have a place at the table and I'm gonna earn itYou'll give me dues from the heart n you'll mean itCoz I work hard for it that's right u better say itMuheshimu mwanamke usisahau ulipotokaMwanamke amekupa maisha jichunge kabla kufokaaaThat's what we are,Mothers of kingMothers of societyAnd every living thingIt's Devine power given to us ever since birthBelieve in that power n control your own pathUNITY!ROUGE LYRICSYea we calling forUnity but at most we talking eulogyI'm a mother to this gameI kiss and put to bed debates of who you thinks the bestHiphop needs protection so I'm guarding herLike a boere in a bakkieRocking kakieDig your graveBoy you my gardnerSpitting a verse in the bathroomNow the girl can kill the chartsDaddy called me barbaraCause they knew the Bars are twice as hard.So fuck a sandmanCause live my dreamsCould only signed to Levisthey knew that's winning's running though my jeansMOOZLI LYRICSI'ma Boss in total control of herselfAnd if you don't watch your mouth you might hurt yourselfUzoz'thol' ukhala mfanakitiUngakhohlwa khuti awungazi mfanakitiNgob' wena ung'bone kuTV and ucwele ngamiIt doesn't mean Kumele ngikunike umzimba wamiAwubadali Mina ubadal' iDecoderSo cel' ungazoz'yenza iRemote control laMus'ukspeeda, mus'uk jagaMus'uk papa, lana bumpaKukhala sami lana and vele ngiz'tengeleEverything I do I do to put on for my ladies ...
Read More...
Welcome to Mkito.com's new look. Let us show you around...
This is a song. You can see the image, song name, artists and you can interact with it by previewing, downloading or sharing it with your friends.
To listen to a 30 second preview of any song, you can click the preview button under the name of the song.
If you want to go through all the artists we have here on Mkito, you can click here to browse through our artists lists.
To look through our music by genre, you can click here and select a genre of your choice.
To download a song,you can click on the download button of the song you like. You must be logged in to download a song.
If you have an account with Mkito, you can sign in by clicking this link, which will open a popup window.
To use your email address or phone number to log in, click this button.
Enter your details and click the button to log in.
Or create a new account here
If you don't have an account with Mkito, you can sign up by clicking this link, which will open a popup window.
To use your email address or phone number, click this button,which will take you to the registration form.
To register as an artist, click here.
Type the name of the song or artist you would like to find and submit
or login using your social media account