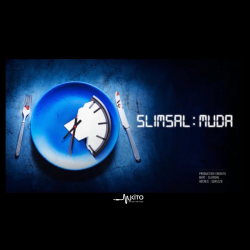 Sikuwa na ndoto kuishi Maisha ya mtaani kwenye konaJapo siwadharau washakaji wa mtaani kwenye konaWala sijasahau kutoa tano nikiwaonaKuwatoa tano tano washkaji zangu sioni nomaNajua imekuwa kitambo flani washkaji hawajanisomaWanauliza nimemuachia nani flag la DodomaWakiuliza nimemuachia nani flag la DodomaNawauliza mlipatia nani flag la DodomaNajua imekuwa muda Sina tena muda wa kupoteza mudaKama nilioupoteza muda nilipokuwa mbele ya mudaMuda nilopoteza ndo umenifunza kutunza mudaSina tena muda wa kupoteza muda huu ndo mudaNilipokuwa darasani sikufundishwa kuhusu helaNilipoingia mtaani nilihisi kama nipo ndani ya jelaNilipopata hela nilitaji tena helaNilipohitaji hela tena sikuipata tena helaBaba kanifunza kujitegemea bila msaadaMama akanifunza kumtegemea mungu babaPia Ulimwengu ndio mama ulionilea kama babaHii Dunia ina siku moja we unahesabu siku sabaJapo jana nilikosea njia, lakini leo sina tena hofu ya kupoteaNauthamini muda mchache uliobakiaSababu nyuma kuna muda mwingi uliopoteaSigeuki tena nyuma kuangaliaSababu mbele kuna mengi yanayoningojeaNa Huu sio muda kunivulia sidiria kisa peneHuu sio muda wa kuchezea mpira na hawa vichecheHuu sio muda wa kumsujudia pusha mwenye keteHuu sio muda wa kusubiri hadi kidole kiwe na peteHuu sio muda kumlilia shida Jakaya KikweteHuu sio muda wa kusubiri huyu aliyefika asepeHuu sio muda wa kutumia akiba aliyokwambia uiwekeAmbayo uliitumia kabla ya shida na hali teteSikuwa na kitu kwa sababu sikuwa na kitu cha kufanyaSikuwa na kitu cha kufanya sababu sikuwa na kitu, HAPANAUvivu ni kulala usiku ili kuusubiri mchanaTusipende kutafuta majibu kwa kuulizanaMaisha yangu sio kuandika verse na kutoa wimboMaisha yangu ni kutoka pale nilipokuwa nipoNa kutoka pale nilipokuwepo mpaka hapa nilipoSio safari ya karatasi kwenda na upepo mzito ...
Read More...
Welcome to Mkito.com's new look. Let us show you around...
This is a song. You can see the image, song name, artists and you can interact with it by previewing, downloading or sharing it with your friends.
To listen to a 30 second preview of any song, you can click the preview button under the name of the song.
If you want to go through all the artists we have here on Mkito, you can click here to browse through our artists lists.
To look through our music by genre, you can click here and select a genre of your choice.
To download a song,you can click on the download button of the song you like. You must be logged in to download a song.
If you have an account with Mkito, you can sign in by clicking this link, which will open a popup window.
To use your email address or phone number to log in, click this button.
Enter your details and click the button to log in.
Or create a new account here
If you don't have an account with Mkito, you can sign up by clicking this link, which will open a popup window.
To use your email address or phone number, click this button,which will take you to the registration form.
To register as an artist, click here.
Type the name of the song or artist you would like to find and submit
or login using your social media account