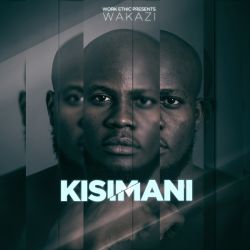 VERSE: ONENastahiki kufungiwa kimuziki kabisa/Kisa cha huyu msanii ni ka Kisa cha Nabii Issa/Mbinguni nina hisa, with these bars/Hata nikioa Malaika, bado sitolewa sifa/Please God, not blasphemy comparin myself to Jesus/Let em ridicule, they did the same to Jesus/But Now we are all saved through Jesus/All you gotta say is in the name of Jesus/Subhanu watallah, ndo aliyenipa mitaala/Na ujuzi, Ili niweze kutawala kikufunzi/Lyrical Bruce Lee, teke moja mnalala/Baki teketeke, kwenye sekeseke hewala/I'm after real money, sio pesa za madafu/Hii ni harusi ya rap, hakuna keki wala ndafu/Bi harusi, ni beat honey, nyuki na siafu/Piga kazi ka kiwavi iwe Moto au Barafu/CHORUSNapita mitaa ya Majumba sita,Nikiuliza, je ni nani anaesikilizwa, "Hapa Wakazi Tu"Moja Kwa Moja mpaka Sinza, mpaka Mwenge nikiuliza, jibu ni "Hapa Wakazi Tu"Nachosikia kwenye spika, Mbagala na Temeke, Chang'ombe mpaka Tandika "Hapa Wakazi Tu"Kinondoni na Ilala, Migomigo, Ubungo mpaka Kimara jibu ni "Hapa Wakazi Tu"VERSE: TWOWakongwe wanadai, tulia we bado Dogo/Ila mimi nawaambia, kimuziki ni kama Dogo/Nachofanya hamuwezi, huu uwendawazimu/Ndo maana kwenye midundo mi nadunda ka Hashim/Metaphorically, Lugha ya picha/Zaidi ya Kiranja, lyrically nawafundisha, KRS the teacher/Tofautisha, Sanaa na biashara ya muziki/I do both, natisha, kivipi useme rap haiuziki/I said I'm bilingual, wakanibeza/Sasa kila rapper bongo, ana flow kwa Kiingereza/Je nikutoka international au kugeza/But it ain't my fault, see ya still can't see me, kwa makengeza/Y'all Cross eyed, as I dissect, these crossed lines/Live and direct, no cosigns, on the cross lies/Your ass, confess that I'm one of the best/Of all times, and in no time, my guess I'll be in your top 5/VERSE: THREEMpende akupendae, asiyekupenda achana nae/Humpendi Wakazi, wenzako jukwaani wanachana nae/Mstari kwa mstari, bar for bar/Wanamfanya anang'aa, rappers wengine wamefubaa/Haya maisha sio visa vya Adili na nduguze/Kisa ulisha rap awali, ndio ufanye tukutukuze/Hii sio Misa ya kanisa, nawalisha muziki/Naskika kitaa, bila kiki, freestyle hata ka, redioni siskiki/Mashabiki, hebu jipeni shavu/Japo kiroba, ingawa usawa mbovu, zama za Magu/We gon pop bottles nikisha tikisa nyavu/Jabulani, Ila Kwa Sasa Kila maskani nachotaka kusikia ni "Hapa Wakazi Tu"OUTRO:Singida Dodoma, Hapa Wakazi TuIringa Kigoma, Hapa Wakazi TuMwanza Shinyanga, Hapa Wakazi TuMbeya na Tanga, Hapa Wakazi TuArusha na Mara, Hapa Wakazi TuBukoba Mtwara, Hapa Wakazi TuMoshi na Moro, Hapa Wakazi TuNjombe na Lindi, Hapa Wakazi TuRukwa Ruvuma, Hapa Wakazi TuPemba Unguja, Hapa Wakazi TuInternational mpaka local, wakazi swagga bovu, y'all know I'm laying the vocals. YeahHata haters ukiwauliza, ni nani wanamchukia kuliko wote, jibu ni... Hapa Wakazi Tu...Segerea, Tabata, Kariakoo, Manzeshe, Tandale, Oysterbay Mikocheni, Masaki, Bahari Beach, Mbezi, Mabibo, Ukonga Stakishari... Hapa Wakazi TuWritten by Webiro "Wakazi" WassiraProduced by Palla MidundoRecorded by No Future at Bantu RecordsMixed & Mastered by Palla Midundo at Big Nation Sounds ...
Read More...
Welcome to Mkito.com's new look. Let us show you around...
This is a song. You can see the image, song name, artists and you can interact with it by previewing, downloading or sharing it with your friends.
To listen to a 30 second preview of any song, you can click the preview button under the name of the song.
If you want to go through all the artists we have here on Mkito, you can click here to browse through our artists lists.
To look through our music by genre, you can click here and select a genre of your choice.
To download a song,you can click on the download button of the song you like. You must be logged in to download a song.
If you have an account with Mkito, you can sign in by clicking this link, which will open a popup window.
To use your email address or phone number to log in, click this button.
Enter your details and click the button to log in.
Or create a new account here
If you don't have an account with Mkito, you can sign up by clicking this link, which will open a popup window.
To use your email address or phone number, click this button,which will take you to the registration form.
To register as an artist, click here.
Type the name of the song or artist you would like to find and submit
or login using your social media account