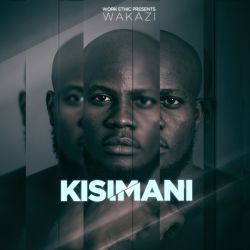 VERSE: ONEHadithi hadithi Ukweli njoo utamu kolea/Hiki ni Kisa ambacho ukweli kimetokea/Na ambao wanakifahamu wanaweza sema mi mmbea/Ila najaribu kuhakikisha mwingine hatopotea/Kulikuwa na kijana kwa jina namuhifadhi/Ambae kimuonekana alikuwa mtanashati/Ila utu hauwakilishwi kwa suruali na shati/Unaweza kusema jamaa alikuwa na kipaji/Cha kuongea, mbele Ya kadamnasi/Na kumfanya kwa wasichana kuwa kama almasi/Alitembea taratibu ila aliongea kwa kasi/Mdomo mchafu coz every now and then he was cursing/Akapata kazi kama certified assistant wa nursing/Na hivyo, shule kwake ikawa ndio basi/Kuona Maisha kayapatia kwa ku save dollar Mia/Kumbe tu anaangamia kwa nyamachoma na bia/So sadCHORUS:Pole pole bro, one thing you gotta know/Life is a movie of pain and glory, rise and the downfall/Pole pole bro, one thing you gotta know/Spidi ya maisha huwezi linganisha na filamu, pole pole bro....VERSE: TWOBasi ikapita miaka miwili mitatu/Ingawa ni kama wiki ukiishi Nchi za Watu/Alibadili wasichana yaani kama viatu/Sauti nyororo humtoa nyoka pangoni, yeye ni chatu/Taratibu akaendeleza libeneke/Huku wengine tukiishi tu Maisha ya upweke/Punde si punde, jamaa akapata kazi mpya/Hii ikafanya kitaa azidishe pata bichwa/Kaponda kazi yake ya zamani/Na ndo ulikuwa mkate wa kila siku, jamani/Ambavyo hakudhamini akaanza kuvitamani/Mfano, kuwa na degree ya chuo, kama Mlimani/Hii ikasababisha aende kufoji vyeti/alinunua Gari jipya, how, usijaribu kuhoji nyeti/Can't hate the player, man and won't hate the game/There's always repercussions living in the fast lane/VERSE: THREEFamilia inamtegemea/Yeye kwenye mapenzi ameanza kukolea/Kwa binti mmoja, aliyemuahidi ndoa/Tofauti na yule ambae tulidhani angemuoa/Cheza za life yaani ka karata tatu/Kukafanya maisha yake kuwa expensive/Marekani ipo kwenye recession/Yeye yupo njia panda, can't make a decision/Katikati ya bahari je amuokoe nani/Mpenzi, mchepuko au familia nyumbani/Kilichofuata Ilikuwa ni vitendo/Bro akajiingiza kwenye biashara ya magendo/Ila siku za mwizi arobaini/Muda haukupita, nguvu ya dola kumbaini/It's sad, alikamatwa kabla ya kufika malengo/Je ni ilikuwa ki maisha au kuridhisha warembo/I don't know, it's one thing though/Here's one lesson y'all niggaz gotta know/Don't try to live another person's dream/Man before you end up in jail, living as another person's queen/And that's real....Unless you a queen for real(Ayler)Pole pole broooooWritten by Webiro "Wakazi" WassiraProduced by KZZ The SoulpluggerRecorded by No Future at Bantu RecordsMixed & Mastered by Mujwahuki at PushUp Studio.Ayler appears courtesy of Ayler Voice Music ...
Read More...
Welcome to Mkito.com's new look. Let us show you around...
This is a song. You can see the image, song name, artists and you can interact with it by previewing, downloading or sharing it with your friends.
To listen to a 30 second preview of any song, you can click the preview button under the name of the song.
If you want to go through all the artists we have here on Mkito, you can click here to browse through our artists lists.
To look through our music by genre, you can click here and select a genre of your choice.
To download a song,you can click on the download button of the song you like. You must be logged in to download a song.
If you have an account with Mkito, you can sign in by clicking this link, which will open a popup window.
To use your email address or phone number to log in, click this button.
Enter your details and click the button to log in.
Or create a new account here
If you don't have an account with Mkito, you can sign up by clicking this link, which will open a popup window.
To use your email address or phone number, click this button,which will take you to the registration form.
To register as an artist, click here.
Type the name of the song or artist you would like to find and submit
or login using your social media account