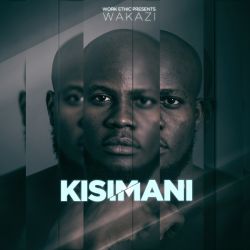 VERSE: ONEKila siku matatizo nini chanzo/Kama biblia nataka kujua kutoka mwanzo/Jinsia ya kike imeshageuka chambo/Jinsi wanavyoliwa upesi, mifupa inaokotwa ng'ambo/Watoto wanazaliwa bila macho/Majambazi lengo, kuchukua ulichonacho/Ambacho ulikipata kwa Jasho/Kwa hustle au utaishia kufa, na bado siku si zako/Hatuna Imani, Imeongezeka ghasia/Pamoja na maombezi marehemu aka wafia/Solo aliwaambia, Homa ya Dunia/Ila Hii ni Cancer ya Sayari, ukweli nawaambia/Bila daktari, pombe ndio vidonge muhimu/Ulimwengu wa sasa, ni elimu ya unajimu/Ka masomo tunafuzu tena kwa msimu/Hisabati mipango, Kifo Sayansi Kimu/Taifa la Kesho, watoto wa Leo/Ukweli umejificha, ka ukoloni mambo leo/Na Tabia, tunaiga kwenye video/Kila dakika kwenye runinga, mawio na machweo/Maybe Kabla Jogoo kuwika/Wengine wanakula raha, wengine wanataabika/ Wanaanguka kukosa Mkono wa kuwashika/Wanaojikwaa na kushindwa au kuchelewa kufika/CHORUS: (Laylah)Praying for the better days, the truth yeah shall prevail/And what worked yesterday, tomorrow is not certain to fail/As human beings, are we historyI don't know where we heading from where we are/But I know that the future is blind/VERSE: TWOSometimes ni kazi kuelezea kiuwazi/Ukweli unauma, japo unaweza okoa kizazi/Jamii imepofuka hata kwa kuvaa miwani/Nguvu kazi ya Taifa yote ipo gerezani/It's not a freestyle, nauliza, tunaenda wapi/Vipaji vinakufa just because the British canceled/Program za kuvikuza, vijuza, viuza on the market/Hardcore rap ipendwe na wanawake/Unajiita Chuma, nguo hujawahi kufua/Aliyefanya makosa anaitwa Sikujua/Huruma itoke wapi na wewe unaitwa Tabu/Haya ndo ya firauni, ya Mussa usistaajabu/Haya maono ya jicho la tatu/Maisha ni picha, and I have seen enough too/Some are rough too, enough to blind you/Play "hide and Seek" with the Future, no one's gon find you/OUTRO: (Laylah)Pray for the better daysPray for the better daysIt is what it is, the future is blindThe future is blindWritten by Webiro "Wakazi" WassiraProduced by KZZ The SoulpluggerRecorded by No Future at Bantu RecordsMixed & Mastered by Mujwahuki at Push Up Ent.Laylah appears courtesy of Chimbo Inc. ...
Read More...
Welcome to Mkito.com's new look. Let us show you around...
This is a song. You can see the image, song name, artists and you can interact with it by previewing, downloading or sharing it with your friends.
To listen to a 30 second preview of any song, you can click the preview button under the name of the song.
If you want to go through all the artists we have here on Mkito, you can click here to browse through our artists lists.
To look through our music by genre, you can click here and select a genre of your choice.
To download a song,you can click on the download button of the song you like. You must be logged in to download a song.
If you have an account with Mkito, you can sign in by clicking this link, which will open a popup window.
To use your email address or phone number to log in, click this button.
Enter your details and click the button to log in.
Or create a new account here
If you don't have an account with Mkito, you can sign up by clicking this link, which will open a popup window.
To use your email address or phone number, click this button,which will take you to the registration form.
To register as an artist, click here.
Type the name of the song or artist you would like to find and submit
or login using your social media account