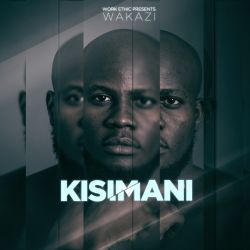 CHORUS:Sifanyi muziki wa kikiNafanya muziki wa snare na kickHaters hawaambilikiEti Bado wanadai kuwa nabebwa na beatWhat, nabebwa na beatWhat, eti nabebwa na beatCheki mdundo navyoumilikiIla bado Tu wanadai kuwa nabebwa na beatVERSE: ONEMaybe niimbe accapella, tena freestyle za kisela/Ila sito make hela,and I wanna rich just like D Rockefeller/Skilled like Jay Z, Rocafella/But see, how quick they'll to call me a sell out/Rappin on this bounce beats, yaani ka sitaki/Murder the track quick, I'm hella/Of a guy, wala sishangai, the reaction when the beat drop/Mungu ndo kanipa,Kipaji so yeye ndo anapata bichwa,Sio Wakazi, hata ukinipa sifa/These bars, zinawalewesha/Kama liquor, cheki natapika/Nawalisha Ugali wa vina, so marufuku vunja miiko/I'm hip hop, so popote ilipo, na mi nipo/VERSE: TWONimeanza ku rap toka navaa miwani/Ila siku hizi sihitaji kuona kila kitu kipo kichwani/This rap shit, murder it, nipeleke mahakamani/Sihitaji gari kujua nimeshika usukani/Nyumba ya vigae, niko moto bati/Nikiyumba usishangae, kichwani nina Castle Lite/Bado shuka hisabati, staki, mbaki/Empty infact, mi Mwalimu yaani bila kushika chaki/An animal Simba au Nyati/Niite Geronimo Pratt wa rap, kiharakati/Christophe Mtikila, sera zangu hawazitaki/Continuously ntaendelea Kuwapa itifaki/Uuh, nikija kufa ndio watu watasanuka, kushtuka/Kukuta nimewaaachia hazina ya nyimbo kama Tupac/True dat, All eyes on me/Na ila by then, nitakuwa sioni/Laying in the box dead, nuff said/See I came from a box and now right in a box is where I lay/If I may, expose these culture vultures/Fakin the funk, hit em with these lyrical sculptures/muthafakaWritten by Webiro "Wakazi" WassiraProduced by Q The Don.Recorded by Dr Reggy & Humphrey at Wanene Studios.Arranged by Darsh at Wanene Studios.Mixed by Dr Reggy at Wanene Studios.Mastered by Q The Don at Chimbo Inc.Additional Vocals by Q The Don ...
Read More...
Welcome to Mkito.com's new look. Let us show you around...
This is a song. You can see the image, song name, artists and you can interact with it by previewing, downloading or sharing it with your friends.
To listen to a 30 second preview of any song, you can click the preview button under the name of the song.
If you want to go through all the artists we have here on Mkito, you can click here to browse through our artists lists.
To look through our music by genre, you can click here and select a genre of your choice.
To download a song,you can click on the download button of the song you like. You must be logged in to download a song.
If you have an account with Mkito, you can sign in by clicking this link, which will open a popup window.
To use your email address or phone number to log in, click this button.
Enter your details and click the button to log in.
Or create a new account here
If you don't have an account with Mkito, you can sign up by clicking this link, which will open a popup window.
To use your email address or phone number, click this button,which will take you to the registration form.
To register as an artist, click here.
Type the name of the song or artist you would like to find and submit
or login using your social media account