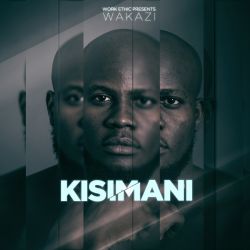 VERSE: ONEUnaweza kusema sina bahati/Kama umeme ulikatika katika Zahati/Wakati mkunga, akinivuta ka manati/Na Mama roho yangu kuipigania kwa dhati/Asante, ingawa shukrani ni wimbo mwingine/Mi ni mtu mzima sasa, lazima nijipinde/Kujiimarisha kimaisha ili na wewe uringe/Ingawa kipato duni, na kazi kupata mbinde/Anayeweza stahimili maisha ya kima cha chini/Ni sawa tu kujivisha taji la umasikini/Wengine hustle zao ni madhehebu ya dini/So mafanikio yao ni hesabu ya waumini/La kwanza mia nne, la saba ni mia mbili/Mia hamsini kati yao sekondari hawakustahili/Ila ndio hao hao ambao walioandika jibu sahihi/Kuwapeleka chuo kikuu, na nyumbani kubaki mimi/UuhCHORUS:Nieleze siri ya mafanikio, kila ninachofanya mi naona sioNdio maana mimi moyo unanienda mbioBadala ya kicheko mimi ni kilioVERSE: TWONingekuwa mrefu ningecheza basketball/Wakilisha bongo yaani kama Hasheem Tolu/Au niwe mcheshi yule wa kuwavunja mbavu/Kwani sio mwanajeshi, mimi sio mkakamavu/Ila hiyo haimaanishi kwamba mi siwezi vita/Napigana na Maisha yaani kila kuna kucha/Napenda kula nyama sema nalima mchicha/Madeni yananisakama ndio maana mi najificha na/Utu wema nao siku hizi gharama/Sawa na anayekuchapa fimbo kuhakikisha una alama/Jana dada kapewa lift, leo nyumbani anahama/Baba nae haambiliki, lawama zote kwa mama ndio maana/Nakasirika yaani bila sababu/Iweje muishi vizuri na mimi kupata tabu/Utu wema, jitihada na bado sipati thawabu/Nini maana ya maisha, nani anipe jawabu/VERSE: THREEMwaka wa ngapi huu bado tunataabika/Machozi jasho na damu, vinabubujika/Sikutakiwa kuwepo Ila nimenusurika/Kwani maisha ya kizalendo ni sawa tu na ghalika/Yupo aliyekufa kwa kukosa maji, mwingine kwa kutoswa ndani/Ya hayo hayo maji yanayotafutwa na mtu flani/So kitu ambacho kwako, hakina thamani/Ndio hicho hicho ambacho, mi naringia hadharani/Wengine wana Range Rover, mi apeche alolo/Mkokoteni naukokota au mkweche wenye kasoro/Kimaisha nimenasa ndani ya Giza totoro/Utadhani kila dakika ni ya saa tisa kasoro/Kuishi na ndugu mtihani, kufeli ni kawaida/Usipopitia tabu, hutoweza kujua shida/Mtaji wa masikini nguvu na wa tajiri akiba/Na Haitaji kuitumia ili aweze pata faida/OUTRO:Nieleze siri ya, siri siri siri yasiri siri siri ya, siri siri siri yasiri siri siri ya, siri siri siri yasiri siri siri ya yeaaaahWritten by Webiro "Wakazi" WassiraProduced by CjamokerRecorded by Nelly Ze Model at Bantu RecordsMixed & Mastered by Mujwahuki at PushUp Studio. ...
Read More...
Welcome to Mkito.com's new look. Let us show you around...
This is a song. You can see the image, song name, artists and you can interact with it by previewing, downloading or sharing it with your friends.
To listen to a 30 second preview of any song, you can click the preview button under the name of the song.
If you want to go through all the artists we have here on Mkito, you can click here to browse through our artists lists.
To look through our music by genre, you can click here and select a genre of your choice.
To download a song,you can click on the download button of the song you like. You must be logged in to download a song.
If you have an account with Mkito, you can sign in by clicking this link, which will open a popup window.
To use your email address or phone number to log in, click this button.
Enter your details and click the button to log in.
Or create a new account here
If you don't have an account with Mkito, you can sign up by clicking this link, which will open a popup window.
To use your email address or phone number, click this button,which will take you to the registration form.
To register as an artist, click here.
Type the name of the song or artist you would like to find and submit
or login using your social media account