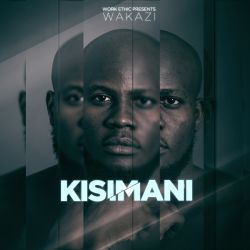 CHORUS (Frida Felix)Mtu Mzima, Daima macho yangu mbele,Siku nzima, lazima nijihimu kamaMtu Mzima,Faida kuona baadae,Kiutu uzima, nisote ndo kisha nikaeVERSE ONETaratibu nachukua hii Nafasi/Kutoa dukuduku pamoja na ukakasi/Kuna mambo mawili matatu nataka kuweka wazi/See mimi sio mwizi, yo mimi ni Wakazi/So kama Jina langu najituma kwa kila namna/Wala sijisifii jina nilipewa na mama/Nipo mzigo nikikaa, mzigoni nikisimama/Mzigo nikiburudisha mabibi na mabwana/Na nnapiga magoti natubu tena sana/Namlaani shetani, na pia kufuta laana/Mtu Mzima aliyejipanga/Kamwe huwezi nikuta usiku nina wanga/Kwani nina Baraka za Mola wa juu ya anga/Anayenionesha njia na pia kunipa Mwanga/Uuh Jitihada zangu haziwezi kupotea/Utadhani mi ni mtu mzima toka chekechea/VERSE TWOWe doin the damn thing, yo niggas can't hang/When I come through with my lyrical gang bang/I wanna rock, Pebbles n Bang Bang/Ka jiwe la manati, we pullin em thang thangs/Mi na wale ain't the same thang/Im a G like Warren, see how I regulate/Queen wa kipare, sex nita demonstrate/Mi Si rastafare I got steak on my dinner plate/Yeah right muda umefika, dakika/Hakika, kuweza kusikika/Played on radio, ka nna undugu na spika/I ain't listening but don't dare to creep up/Speak up, to excite an avid listener/Wakilisha, kiubishi sio kwa kubisha/Ila mimi ni mpishi, na hiki nawalisha/Kwetu kama Shaolin, tunasahaulika/New York Bongo, Harlem sawa na Majumbasita/Kinukisha kwa makavu aka freestyle/I'm an Extinguished gentleman, so address me as Mister/Hawaniiti King ka Kubanda ila bado wana Bow Down/Naenda nao sambamba bila hata kuvaa crown/Ukinisifia mimi bichwa analipata Mungu/Maana mi mwanae, na yeye ndio kanipa utunduWritten by Webiro "Wakazi" WassiraProduced by BiggstickerzAdditional production by MujwahukiRecorded by Nelly Ze Model at Bantu RecordsMixed & Mastered by Mujwahuki at PushUp Studio.Frida Felix appears courtesy of PushUp Ent. ...
Read More...
Welcome to Mkito.com's new look. Let us show you around...
This is a song. You can see the image, song name, artists and you can interact with it by previewing, downloading or sharing it with your friends.
To listen to a 30 second preview of any song, you can click the preview button under the name of the song.
If you want to go through all the artists we have here on Mkito, you can click here to browse through our artists lists.
To look through our music by genre, you can click here and select a genre of your choice.
To download a song,you can click on the download button of the song you like. You must be logged in to download a song.
If you have an account with Mkito, you can sign in by clicking this link, which will open a popup window.
To use your email address or phone number to log in, click this button.
Enter your details and click the button to log in.
Or create a new account here
If you don't have an account with Mkito, you can sign up by clicking this link, which will open a popup window.
To use your email address or phone number, click this button,which will take you to the registration form.
To register as an artist, click here.
Type the name of the song or artist you would like to find and submit
or login using your social media account