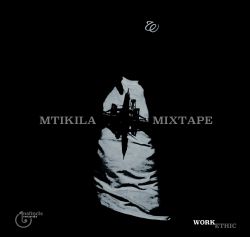 CHORUS:Mabishoo mi nawachapa bakora, nawachapa bakora/Mademu nao wanataka bakora, wanataka bakora/ X 2Verse: ONEKitu gani wakiniita wakishua/Au kisa ni kiingereza, yeah mimi nakijua/Tena vizuri tu, sio "you know what I'm sayin"/I can talk proper, and plus little bit Slang/Like, shorty wazzhappenin, what's the demo?/Ooh you got a man?! Shit I ain't get the memo/Bongo siku hizi, hainaga ushemeji/Manfongo, si uongo wa kizungu na kienyeji/Sichagui, wote ni sawa yaani wote nyama/Ila mimi ninachotaka ni wewe kuwa mama/Yao, ona upande wao wamehama/Na wao, wamekuja huku tuliposimama/Wow!!, Hawaridhiki na walichonacho/It's sad, inatabidi tu kula kwa macho/Kimuziki, Mwalimu mkuu, mi natembeza bakora/Even before sijawa tu nominated na Kora/Verse: TWOLeo mimi nimedhamiria/Ukweli wote mimi kukwambia/Ila ngoja, nilewe na nikisha kunywa beer/Nishai zote ziki nikimbia/I'm gonna tell it like it is, and what it should be/Napenda wasichana wembamba, ila bado wana vishuzi/Katie, Sara, Gracie, Suzie/I ain't a womanizer, hope mabinti sijawaudhi/Nikipita wanajiuliza who is he/Nikipiga Pamba wao huziita nyuzi/Navyong'aa kama star kwenye movie/ready for commitment Ila ndoa No, mvivu/Kwenye bahari ya mapenzi nimezama/ila nachotaka ni wewe kuwa mama/Get the picture, tukitembea twatia fora/Shit is not funny kama Stan Bakora/BRIDGE:Dada zao wanataka, Bakora Dozi yao wanapata, BakoraKa mikasi mi nawakata, Bakora Nikipiga mitikasi nikizipataVerse: THREECheki navyong'aa, cheki navyong'aa/Kuanzia cheni, kidani, mpaka saa/Kila wakiniona wanapigwa na butwaa/Mara nyingine wananifananisha na mastaa/Yeah mastaa wa mtoni, nguo nazovaa za mtoni/Nami nimeshawahi kukaa Mamtoni/Hata bongo ghetto nalokaa ka mtoni/Stakishari, sio kwa Azizi Ally, Mtoni/Mabishoo wa vitu vya kuazima/Kushindana huwezi, home nna hazina/Nikitokea tu mimi nawazima/Bila hela mfukoni, Mtu mzima/nawachapa.... ...
Read More...
Welcome to Mkito.com's new look. Let us show you around...
This is a song. You can see the image, song name, artists and you can interact with it by previewing, downloading or sharing it with your friends.
To listen to a 30 second preview of any song, you can click the preview button under the name of the song.
If you want to go through all the artists we have here on Mkito, you can click here to browse through our artists lists.
To look through our music by genre, you can click here and select a genre of your choice.
To download a song,you can click on the download button of the song you like. You must be logged in to download a song.
If you have an account with Mkito, you can sign in by clicking this link, which will open a popup window.
To use your email address or phone number to log in, click this button.
Enter your details and click the button to log in.
Or create a new account here
If you don't have an account with Mkito, you can sign up by clicking this link, which will open a popup window.
To use your email address or phone number, click this button,which will take you to the registration form.
To register as an artist, click here.
Type the name of the song or artist you would like to find and submit
or login using your social media account