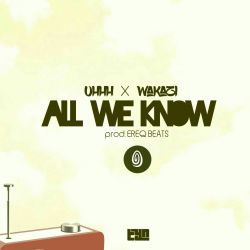 Wakazi (Verse 1)Staying Fresh to Death that's the conceptThe idea is to rock the best gear and hit the concertThen rock the Mic and watch the crowd reactY'all know what time it is, I'm where them hoes be at The lifestyles of the rich and famousHi haters, y'all can kiss my anusI been this way, even back then when I was namelessTo say that I'm cocky? Nigga my suit is tailoredTailor made flow I'm getting hoes by the layersFace, ass and titties for a true fucking playerAfter I hit it, it's true, I'll fucking play herShe playing hard to get? I play on, so play hardMy mindset is like my rhyme set, complexI'm feeling like I'm solving maths, whenever I have sexFrom bongo to across the globeCause money hoes and clothes is all a motherf***** knows likeHookUhhh (Verse 2)VisiwaniMpaka bara, tunang'araSishangai mashabiki wangu wengi ni SonaraLookWengi ni wadadaWho love Gucci and PradaMe I holla holla Still get more head than daladalasI'm a heroDeniro like I'm a good fellaIf she's not EllaThen I know she's here for the helaShawty here in a deraSo she got nudeShawty got moves like she excel in CapoeiraMoney hoes and clothes, that's all the boy knowsI smell money and Dior like yeah the boy noseAll black outfit with the numeralsDead presidents in my pockets turn a party to a funeral I'm still out here schooling your favorite rappersI'm the future and the present, and a present needs wrappersSame team, whole city finna know who we areWe're the bright mshumaas, baby baby we're the stars!Wakazi (Outro)YeahAll a nigga knowsCome on man y'all know what it is man, hahaa Fresh Like Uhhh, Wakazi, Tema Yai Nation nigga, Uhhh you know how we do it, TZ representing ...
Read More...
Welcome to Mkito.com's new look. Let us show you around...
This is a song. You can see the image, song name, artists and you can interact with it by previewing, downloading or sharing it with your friends.
To listen to a 30 second preview of any song, you can click the preview button under the name of the song.
If you want to go through all the artists we have here on Mkito, you can click here to browse through our artists lists.
To look through our music by genre, you can click here and select a genre of your choice.
To download a song,you can click on the download button of the song you like. You must be logged in to download a song.
If you have an account with Mkito, you can sign in by clicking this link, which will open a popup window.
To use your email address or phone number to log in, click this button.
Enter your details and click the button to log in.
Or create a new account here
If you don't have an account with Mkito, you can sign up by clicking this link, which will open a popup window.
To use your email address or phone number, click this button,which will take you to the registration form.
To register as an artist, click here.
Type the name of the song or artist you would like to find and submit
or login using your social media account