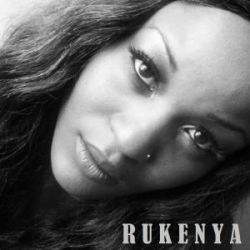 RUKENYA's musical story began when she was six years old, spending time with a group of friends dancing and singing their way into vocal and dancing competitions and performances in Mombasa Makupa , Kenya. RUKENYA gradually morphed into a professional dancer,one of the most successful female dance choreographer in Kenya. Her ambitions became a joint and worked with Boomba girls , Sarakasi dancers, Galang girls , Sisqo dance Crew , F.B.I Dance crew ,Alqaeeda Dance Crew and Toxic Dancers. In 2009 Toxic Dancers became the first African Dancers to Work With MultiPlatinum Award Winner WYCLEF JEAN and AKON At the 2009 MTV AFRICA MUSIC AWARDS ( MAMA ) Held at the Kasarani Stadium in Nairobi.
Following her success with Toxic Dancers , RUKENYA Became a household name in the East Africa Music Industry where she Danced for both local and international artist . It Was a transition into a beautiful artist with the female duo ARIO ARIO and Their eye popping perfomances all over East Africa including THE 2012 BAYIMBA INTERNATIONAL FESTIVAL in Kampala ,UGANDA with their hit songs DEEP IT LOW Fet FILTHY RICH , USIKU HUU and SLOWDOWN. RUKENYA is one of the defining artists of our generation. As a singer, songwriter, performer, actor, Filmmaker, RUKENYA is a creative artist working on her solo album to be celebrated by the world.
" Nomatter how many times a song plays you get bored eventually but you never get bored of Listening. Listen"
RUKENYA. ...
Read More...
Welcome to Mkito.com's new look. Let us show you around...
This is a song. You can see the image, song name, artists and you can interact with it by previewing, downloading or sharing it with your friends.
To listen to a 30 second preview of any song, you can click the preview button under the name of the song.
If you want to go through all the artists we have here on Mkito, you can click here to browse through our artists lists.
To look through our music by genre, you can click here and select a genre of your choice.
To download a song,you can click on the download button of the song you like. You must be logged in to download a song.
If you have an account with Mkito, you can sign in by clicking this link, which will open a popup window.
To use your email address or phone number to log in, click this button.
Enter your details and click the button to log in.
Or create a new account here
If you don't have an account with Mkito, you can sign up by clicking this link, which will open a popup window.
To use your email address or phone number, click this button,which will take you to the registration form.
To register as an artist, click here.
Type the name of the song or artist you would like to find and submit
or login using your social media account