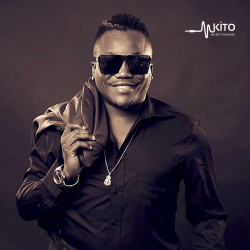 Also known as Mr Misifa or Mr Chicks, Dully Sykes is a dancehall artist in Tanzania. He has performed in the UK. Following the footsteps of his father Ebby Sykes, a "Manu Dibango-type musician", Dully Sykes is one of the pioneers of Swahili dancehall in East Africa and widely known for dropping hits like 'Julieta', 'Salome', 'Historia ya Kweli', 'Leah'. Some of the tracks he has written are based on true life stories. After the first album 'Historia ya kweli' which was released in 2003 people started calling his music 'Mwanasesele', Swahili for a high squeaky noise. With the song 'Handsome' and album by the same name, he became one of the biggest names in young urban music in Tanzania. In his third album, he proved that he is not only an artist but a fully-fledged musician by mixing different music styles showing his versatility without compromising or changing his unique African voice. To prove that he is multi-talented, he has been producing music at his newly formed Dar es Salaam record label called 'Dhahabu Records' and continues to write songs. He has delivered hooks to lots of artists from Man X's 'Nimechezea Bahati' to P-Funk's 'Please Forgive Me'. One of his tracks titled 'Handsome' can be found on the African Rebel Music "Roots reggae and dancehall" CD compiled by international record label, Out Here Records. ...
Read More...
Albums
| Show all albums
Welcome to Mkito.com's new look. Let us show you around...
This is a song. You can see the image, song name, artists and you can interact with it by previewing, downloading or sharing it with your friends.
To listen to a 30 second preview of any song, you can click the preview button under the name of the song.
If you want to go through all the artists we have here on Mkito, you can click here to browse through our artists lists.
To look through our music by genre, you can click here and select a genre of your choice.
To download a song,you can click on the download button of the song you like. You must be logged in to download a song.
If you have an account with Mkito, you can sign in by clicking this link, which will open a popup window.
To use your email address or phone number to log in, click this button.
Enter your details and click the button to log in.
Or create a new account here
If you don't have an account with Mkito, you can sign up by clicking this link, which will open a popup window.
To use your email address or phone number, click this button,which will take you to the registration form.
To register as an artist, click here.
Type the name of the song or artist you would like to find and submit
or login using your social media account