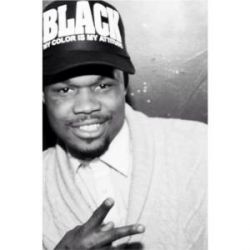 Bill-kill Originally from the DRC Congo, Bimpe Mwilu Kapako was born in a province of Kivu in November 1993. He has lived in this little place because the war was omnipresent in these territories. He then moved with his brother to Tanzania. Born into a modest family, Kill Bill, is very young when reached by the virus of music. At the age of 10, his brother Moufedou singing in Baneo Protestant church (Tanzania) has incorporated the future rapper chorale. These were his first steps towards his musical career. In 2004 in Quebec that Bill-kill Compose her first song after listening to a song by Sinik ft Diam\'s . - The same blood).In 2006 he creates with his buddies neighborhood a Group 2B, but in 2007 the group is immediately destroyed by the treachery of one of those who insulted members of another language group members. That\'s when Bill-Kill decides to continue alone on his way to his dream. Alone, he created his own style, its own flow, with the only way to save his computer\'s webcam. It\'s made the acquaintance of TNT in late summer in 2008 during a game of basketball that offered him to record in his home studio in his basement. Since,Bill-kill is produced by TNTproduction . Bimpe not necessarily done this to become a star. For him, it\'s a way to let off steam, get a message, distribute emotions through all his songs. In 2009 he released the album My Real Life. In 2010- 2011 he returned to the studio to release the album Lost Child. A whole album discover. His immense creative capacity remains to be discovered. First parts of several famous rappers: Without Pressure (Thirteenth Floor), shoddy, seif, Willy Leonard, Gld, Saye, Webster. Africa nova. DISCOGRAPHY 2009: My Real Life - 2010: Lost Child 2011: Who I become? On the Lost Child album we can find the famous rapper to participate on the scene that Quebecois Seif / Ash / and more. Appearances: He participated in several competitions and won several awards including the quality of French Secondaire en Spectacle competition in 2010 at Albert-Rousseau room and Best songwriter. ♪ a show to future strength presented by Gregory Charles. ♪ Radio interview from Belgium to Tanzania and Burundi. ...
Read More...
Songs
Welcome to Mkito.com's new look. Let us show you around...
This is a song. You can see the image, song name, artists and you can interact with it by previewing, downloading or sharing it with your friends.
To listen to a 30 second preview of any song, you can click the preview button under the name of the song.
If you want to go through all the artists we have here on Mkito, you can click here to browse through our artists lists.
To look through our music by genre, you can click here and select a genre of your choice.
To download a song,you can click on the download button of the song you like. You must be logged in to download a song.
If you have an account with Mkito, you can sign in by clicking this link, which will open a popup window.
To use your email address or phone number to log in, click this button.
Enter your details and click the button to log in.
Or create a new account here
If you don't have an account with Mkito, you can sign up by clicking this link, which will open a popup window.
To use your email address or phone number, click this button,which will take you to the registration form.
To register as an artist, click here.
Type the name of the song or artist you would like to find and submit
or login using your social media account