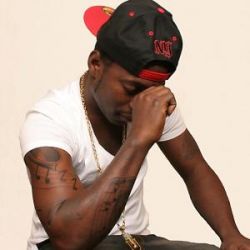 Baiye Williams born on 30 October 1990 mostly known by his Artist Jay Willz, is an African HipHop Artist. born in Buea *Cameroon*. When he was 18 years,he moved to Holland with his 2 hid sisters to meet his mother in schiedam. He was good with poems and that motivated him to start writing poems and always had love for music. At 19, he started recording and get an opportunity to perform on stad by participating at zadkine talent show in Rotterdam. jay willz and his friend Nino brizzy won the zadkine talent show that year. A year after he joined rapgroup Brainshocks but left shortly after due different future vision. He then decided to chase his dreams and work on his solo career. Jay Willz did some colaborations with some artist like Jacques Joel Boateng,Mellah music,Ryda,SHB,Cely Uno and many more. He later moved to Leeuwarden were he started working with Leeuwarden Finest and After a Mixtape, they link him up with Star Planet Recording and there he had his first music contract. He started working on his EP called * The 6TH Truth * At these point in life,he had so many problems and before working on his Album,he decided to drop these EP about his past and present situation he is going through.so much pain in the past and present life can turn u sometimes to a prima dona, but the only thing that keeps him alive is Music. ...
Read More...
Welcome to Mkito.com's new look. Let us show you around...
This is a song. You can see the image, song name, artists and you can interact with it by previewing, downloading or sharing it with your friends.
To listen to a 30 second preview of any song, you can click the preview button under the name of the song.
If you want to go through all the artists we have here on Mkito, you can click here to browse through our artists lists.
To look through our music by genre, you can click here and select a genre of your choice.
To download a song,you can click on the download button of the song you like. You must be logged in to download a song.
If you have an account with Mkito, you can sign in by clicking this link, which will open a popup window.
To use your email address or phone number to log in, click this button.
Enter your details and click the button to log in.
Or create a new account here
If you don't have an account with Mkito, you can sign up by clicking this link, which will open a popup window.
To use your email address or phone number, click this button,which will take you to the registration form.
To register as an artist, click here.
Type the name of the song or artist you would like to find and submit
or login using your social media account