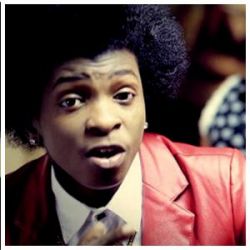 Bakari Mselemu Is an singer artist from Tanzania known as Beka Ibrozama, he is under management of Formula Picture lead by Hassan Apelle as a Cheaf excutive Officer, Meshack as..................... , Hussein Mihayo as a Manager, Formula Picture establish a band called SPIDOCH BAND main singer is Beka, he was born since 21st, January 1991, Dar es Salaam, Tanzania. He started Music by sung good songs/music including copy, songs from other musician like R. Kelly, Luck Dube, Usher, Bob Marley etc. In 2000 he wen\'t at THT( Tanzania House Of Talent) to get more skills in music and cords under good management of Mr. Ruge Mutahaba (Cheaf Excutive - THT) There he met with other singers; Barnabar Boy, Amini Mwinyi Mkuu, Linah Sanga, Mwasiti Almasi, Khadijanito etc. He started Exercise as he was good everyone appreciated on him. After sometimes he wrote line on his own song call NIKUKUNDA, Nikukunda is a SAMBAA language from Tanga, means I LOVE YOU he went at Home Town records to record a song under a good and skilled producer known as Mswaki Mabeat.. Mswaki played his good part and Beka played more good to make sure he made more perfect. They won a race at that time, after a song released people started to knw him and trust him as a good artist that can stand for the country and group. Nikukunda was more wealth to him coz he got some connection with some people who started to trust him more. After then, management stand and asked for one song from three singers in THT, there they got Barnar boy, Beka Ibrozama, and Amini Mwinyi Mkuu for the song , "NATUMAINI" First time of release every listener appreciate. After Beka Ibrozama grow up in music school THT, he asked permission to go outer school (THT) to continue with his music for competition with others for marking and writing nice and good music lines. Out of Tanzania House of Talent, Beka Ibrozama Continues with practice and he became more better than before and to measure him self , he started thought about his own song as a solo artist, He wrote lines one by one of second track NATUMAINI so this now was RMX, In 2010 he recorded a song under - Jobiso, after finish it each and every singer artist who has mentioned in song was real happy because he sang very nice song and he became more Famous in front of his fellow musician and east Africa at all. He did some shows, Fiesta 2010 under Prime Time Promotion, Mwanza 2012, Q Chilla is Back concert under Hussein Mihayo and Oscar Kayanda at Maisha Club, and many more. Now Beka Ibrozama is Solo Artist under creative management, He own some good music like;  Nikukunda  Natumaini  Natumaini Rmx  Narudi Kazini  Bechuu  Mzazi Mwenzangu  Sidili na wewe ...
Read More...
Welcome to Mkito.com's new look. Let us show you around...
This is a song. You can see the image, song name, artists and you can interact with it by previewing, downloading or sharing it with your friends.
To listen to a 30 second preview of any song, you can click the preview button under the name of the song.
If you want to go through all the artists we have here on Mkito, you can click here to browse through our artists lists.
To look through our music by genre, you can click here and select a genre of your choice.
To download a song,you can click on the download button of the song you like. You must be logged in to download a song.
If you have an account with Mkito, you can sign in by clicking this link, which will open a popup window.
To use your email address or phone number to log in, click this button.
Enter your details and click the button to log in.
Or create a new account here
If you don't have an account with Mkito, you can sign up by clicking this link, which will open a popup window.
To use your email address or phone number, click this button,which will take you to the registration form.
To register as an artist, click here.
Type the name of the song or artist you would like to find and submit
or login using your social media account