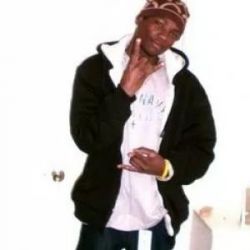 Kwa jina kamili anaitwa Remy M Leon Jones Jr "Remlius" marafiki zake wengi humuita Jones au Remlius ni mzaliwa wa Arusha kutoka katika familia ya bwana Remy M Jones na Bi Lena E Jones ambao ni mabalozi wasaidizi wa Marekani nchini Brazil.
Remlius amezaliwa Tanzania na amekomalia Marekani. Alitoka Tanzania bado mdogo akiwa na umri wa miaka 6 tu na tangu hapo hadi leo haja wahi kurudi Tanzania.
Alipofika marekani alijiunga na shule pale Baltimore/Maryland ambapo ali anzisha urafiki na Producer wake Mat Rhett Jones kwa jina maarufu Jus Jones na Andrew Shawn Kwa jina maarufu Slam Bo. Waliopo ingia High School walianzisha kikundi cha uana mziki kilichoitwa Cool Gang ambapo Remlius au Jones alikuwa komanda mkuu. Remlius alipenda kusikiliza nyimbo za nyumbani za akina king Crazy GK, Lucky Dube. Alipo fikisha miaka 11 familia ya Remlius walinunua nyumba Los Angeles/California ambako Remlius alienda kumalizia shule. Aliwaacha marafiki zake lakini kulikuwa na promise ambayo Remlius na marafiki zake walipeana. Alisema "No matter what happen between us, if we get a chance for colleges lets go to Fulsail University in Florida"
Walipo hitimu high school Remlius alijiunga na chuo hicho ambacho kipo Florida. Na Kwa bahati nzuri marafiki zake walijiunga na chuo hicho pia. Remlius alihitimu chuo mwaka wa 2012 akiwa na Bachelor Degree kwenye music production na Directing. Mwaka wa 2014 baba mzazi wa Remlius alipenda Remlius alirudi chuo ili apate elimu zaidi katika mambo ya kibiashara. Kwa Leo anasomea Business Admnistration na akimaliza atapewa PHD degree.
Remlius na marafiki zake waliendelea kufanya mziki ambao unamsaidia Remlius kulipa ada za chuo na matumizi mengineo. Pia, anatamani sana kurudi Tanzania kufanya kazi na wasanii wa huko. Remlius ambaye nyimbo zake huongoza kila Mara kwenye chati ya radio za shule Hasa California na Florida ame fanya kazi na baadhi ya wasanii wa Marekani na pia kazi na ma producer wa kubwa nchini humo Kama Dj premier Dj Nick. Producer wake mkubwa ni Jus Jones. Pia, ana zaidi ya collabo 28 na rafiki yake Slam Bo. Nyimbo zote ambazo Remlius hutoa ni Kwa lugha ya kiingereza. Anasema "I can\'t rap in Swahili but I want to its not easy to me, I took Swahili in college for my first year and my ex girlfriend taught me some but still struggling in raping in Swahili. I am not Wakazi who can rap in both languages."
Remlius na msanii Wakazi wana hadithi ndefu ya urafiki wao na kuna kazi ambazo wanafanya na zitakuja wakati wowote. Remlius akizungumzia Wakazi anasema " Wakazi is a Craque, give him the beat and 10 minutes he will destroy you. I love Wakazi he is a brother, my advisor and my friend. And I can\'t wait to share some work with him"
Remlius ambaye pia, anatarajia kuachia project yake mpya ya "BRAINSTORM" ambayo baadhi ya nyimbo zimekwisha toka. Kuna nyimbo ambazo ame fanya Kama remix za Chris brown na usher. Wakati Chris Brown aliposikia kazi hiyo alisema "this guy is the next Jay Z if he get a good management"
Kwa sasa Remlius ambaye anasoma katika chuo kikuu cha Virginia (University of Virginia) pale Charlottesville anatarajia kurudi bongo mwishoni mwa mwaka huu pamoja na marafiki zake. STAY TUNE..... ...
Read More...
Albums
| Show all albums
Welcome to Mkito.com's new look. Let us show you around...
This is a song. You can see the image, song name, artists and you can interact with it by previewing, downloading or sharing it with your friends.
To listen to a 30 second preview of any song, you can click the preview button under the name of the song.
If you want to go through all the artists we have here on Mkito, you can click here to browse through our artists lists.
To look through our music by genre, you can click here and select a genre of your choice.
To download a song,you can click on the download button of the song you like. You must be logged in to download a song.
If you have an account with Mkito, you can sign in by clicking this link, which will open a popup window.
To use your email address or phone number to log in, click this button.
Enter your details and click the button to log in.
Or create a new account here
If you don't have an account with Mkito, you can sign up by clicking this link, which will open a popup window.
To use your email address or phone number, click this button,which will take you to the registration form.
To register as an artist, click here.
Type the name of the song or artist you would like to find and submit
or login using your social media account