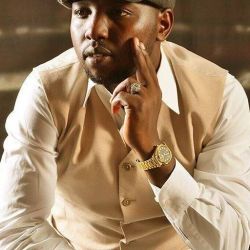 Kibet Mutai; born August, 28), known professionally as Kipsang is a Kenyan Afropop singer & songwriter. Early lifeKipsang was born in the south of Rift Valley, (Kericho County), Kenya. He was raised by his adopted mother and aunt after he lost his parents at the age of 14 years. He attributes his afro music sound and writing style to his father's taste. His father was a great musician and instrumentalists. His father was a choir master which led Kipsang to joining the church choir, at an early age. In 2002 Kipsang moved from Kericho to Nakuru Town with his family. Kipsang attended Chesinende Nursery and Elementary School until class 4. He was then transferred to Kericho Boys Boarding School, then back to Chesinende in class 6. In 2003, he was admitted at Summerfield High School in Nakuru County, while in High school his music was influenced by being a core member of the Music Club. After graduating from High School Kipsang joined college, where he continued to sharpen his musical skills. He then moved to Nairobi, where he raised his music to another level while working with The Conquerors Band. They produced one album with 8 tracks. He continued performing with the band as a backup vocalist in various events. He later went solo and recorded several songs that didn't receive great reception; however Kipsang never gave up or felt discouraged he soldiered on. He then embarked on doing things differently improving his vocals & writing skills with an aim of getting different results. On September 2016, Kipsang's talent caught the attention of David Guoro, CEO, Hailemind Entertainment Group Limited, when he visited the studio, Tracklab Productions & got the opportunity to listen to some demos. They, David & Kipsang became friends and the friendship led to business association. David then started working with Kipsang as the manager to help him achieve his dream of becoming world's best Afropop Artist. ...
Read More...
Welcome to Mkito.com's new look. Let us show you around...
This is a song. You can see the image, song name, artists and you can interact with it by previewing, downloading or sharing it with your friends.
To listen to a 30 second preview of any song, you can click the preview button under the name of the song.
If you want to go through all the artists we have here on Mkito, you can click here to browse through our artists lists.
To look through our music by genre, you can click here and select a genre of your choice.
To download a song,you can click on the download button of the song you like. You must be logged in to download a song.
If you have an account with Mkito, you can sign in by clicking this link, which will open a popup window.
To use your email address or phone number to log in, click this button.
Enter your details and click the button to log in.
Or create a new account here
If you don't have an account with Mkito, you can sign up by clicking this link, which will open a popup window.
To use your email address or phone number, click this button,which will take you to the registration form.
To register as an artist, click here.
Type the name of the song or artist you would like to find and submit
or login using your social media account