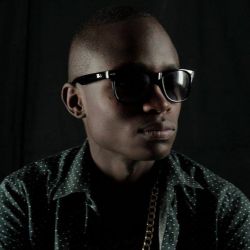 lennox mayanja Zamora (born January 17 1994),and popularly known by his stage name Zamora, is a Kenyan hip hop, afro beat & spoken word artist based in Nairobi city.Zamora mainly raps in one of his native language 'mijikenda', but being multilingual he also incorporates the use of Swahili and English languages thus reaching a wider audience, and also creating his own unique and original sound in the process.Zamora grew up in different parts of Kenya and he grew up listening to a lot of different African sounds,he started listening to hip hop in the early 2000s and he fell in love with the genre.at the age of thirteen Zamora discovered that he could rap and it was not until 2012 then going by the stage name young leezy, that he did his first song 'MEMORIES', the song eventually led to a mix tape 'the freedom mix tape' , he was involved in recorded and mixing most of the songs with no prior sound engineering knowledge,he even featured foreign artists and producers in the mix tape.three years later (2015) armed with a new name LNX ,Zamorareleased his debut twelve track mix tape LOLA ,The mix tape got features and reviews on international sites , singles from the mix tape got radio and television air plays,this got the attention of his peers both locally and continentally ,due to various factors he changed his stage name and took up his surname Zamora.in the same year Zamora was a finalist in the USA based TALANTA AWARD'S ,and through that he had an opportunity to feature on a single with established Kenyan acts ,Bern,benachi,faith muturi & Esther Liana among othersunlike most rappers Zamora always has a positive message in his lyrics he does music about his faith , his life experiences and the African society,going by the tag line third world artist with a first class vision he seeks to encourage people, make his society a better place and also tell the African story. ...
Read More...
Songs
Albums
| Show all albums
Welcome to Mkito.com's new look. Let us show you around...
This is a song. You can see the image, song name, artists and you can interact with it by previewing, downloading or sharing it with your friends.
To listen to a 30 second preview of any song, you can click the preview button under the name of the song.
If you want to go through all the artists we have here on Mkito, you can click here to browse through our artists lists.
To look through our music by genre, you can click here and select a genre of your choice.
To download a song,you can click on the download button of the song you like. You must be logged in to download a song.
If you have an account with Mkito, you can sign in by clicking this link, which will open a popup window.
To use your email address or phone number to log in, click this button.
Enter your details and click the button to log in.
Or create a new account here
If you don't have an account with Mkito, you can sign up by clicking this link, which will open a popup window.
To use your email address or phone number, click this button,which will take you to the registration form.
To register as an artist, click here.
Type the name of the song or artist you would like to find and submit
or login using your social media account