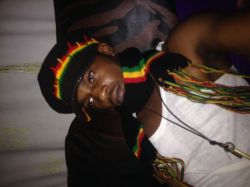 NAME: Ecspedition,or Ecspedition music \GENDER: Male \LOCATION: Nairobi, Kenya \BIRTH DATE: 18 \'88 \SIGN: Sagittarius \STAGE NAME: Ecspedition \JOB: Vocals \GENRE: reggae \RECORD LABEL: Various \BASE: Nairobi, Kenya \Ecspedition is a reggae musician. The name comes from the word expedition meaning organized journey for exploration,en he adds his trade mark IF UR LUKIN ON UR BRAIN"Which enhances the meaning to.exploration of the mind.this is as he says"is to make pple see the hidden www.ecspeditionmusic.kbo.co.ke power,capabilities,love,hate,wealth,en much en everything they neva thot they have.Ecspedition as a musician started singing his own music only afta high school grade 2 tho the talent was there ,buh due o discouragement of music in his own family en lack of support he was forced to do it undergoing as even listening to radio alone was a hustle.ecspedition dad was a music man as he says"my dad we i was 3 to 4 yrs i cud hear him record himself on tapes singing from books en replay again wen hes is at home on weekend working or playing with us its unclear whether this meant his dad wanted to be a musician buh ecspedition says it meks him beliv that that is where he inherited the singing talent ,which also encourages him to beliv en kip goin. ecspedition neva stopped working to his music even afta joining high school he formed a group which they wud only sing en practice on pples songs comprising a lady en a guy tho tha lady quit later."we separated later with my college afta high school buh in good terms tho my friend wud go a head en record his album in Kikuyu gospel which motivated me to beliv in music". facebook Afta form four that is high school he concentrated on writing his own songs since most were inspiration so nowhere they were in record for practice or reference,.onli on few instances ecspedition wud sit to write hard-copies.These seemed to take a different direction wen riddims started to enter his brain as he says a radio station around 2005 called metro FM started a shore on Saturdays profiling reggae artists (Jamaican) en encouraged him to preserve music in riddim en neva knowing it wud really help studio time later. Over 2007 he jooined computer college just afta high school that made him move form thika to Nairobi city,en here he learnt skills that evolved his music production in his own room.Around 2008 he decided to make all his tapes cds buh thro his recording a clean sample of his voice of beats or riddims en compile albums to two.2009 is the year he first had a link to get a studio record him buh there were no funds so it moved to the next year where he wud relaunch himself again with the first song God knows on a riddim world go round from itation records.Only buh the record was only shunned afta the first play on radio due to quality issues,"this med him realize games played by producers en it wud make him review strategies of recording good music which wud in cooperate reviewing a song fro a month afta studio tym if it was not promising on quality at first take. 2011 is the yr he recorded his second single Out ma window alove song on base line of a riddim legal. 2011 also brought betterment coz i got a job as a technician in a CCTV en access controls company where i saved money to do an album this was achieved around June same yr which brings his count to two songs en an songs album launched ova august 2012. This is the first album and is already on leading music sites for promotion and downloads for free to anyone.more projects still goin on ...
Read More...
Welcome to Mkito.com's new look. Let us show you around...
This is a song. You can see the image, song name, artists and you can interact with it by previewing, downloading or sharing it with your friends.
To listen to a 30 second preview of any song, you can click the preview button under the name of the song.
If you want to go through all the artists we have here on Mkito, you can click here to browse through our artists lists.
To look through our music by genre, you can click here and select a genre of your choice.
To download a song,you can click on the download button of the song you like. You must be logged in to download a song.
If you have an account with Mkito, you can sign in by clicking this link, which will open a popup window.
To use your email address or phone number to log in, click this button.
Enter your details and click the button to log in.
Or create a new account here
If you don't have an account with Mkito, you can sign up by clicking this link, which will open a popup window.
To use your email address or phone number, click this button,which will take you to the registration form.
To register as an artist, click here.
Type the name of the song or artist you would like to find and submit
or login using your social media account