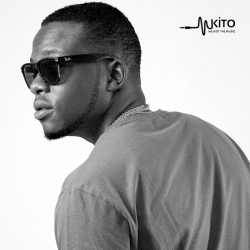 Karim Suma alias Young Suma was born in Moshi, Kilimanjaro - Tanzania, in 1991. He was raised in Dar es Salaam City. Karim's music career sparked in high school, where he was iconic in the music arena. In his mid years of high school, Karim moved to Kampala, Uganda, and that's when all the 'hype' begun. During holidays under patronage of his Dad, Karim recorded his earliest tracks with UrbanAksent Music Label in Kampala. His zealous demeanour saw him get affiliated with Team Twawambye, a crew of Ugandan artists including Lyrikal Proof (LP), Jhay Effekt, Code, Essie & producers Stonetown Chase and L.O.B (Levy On The Beat).Reppin Tanzania Young Suma did records with the crew under producer Aydee Dumba from GoodEnuff Urban Records. After graduating from high school he returned to Dar es Salaam and recorded more tracks with local and international artists. In the aftermath of his engagement in music, Young Suma has witnessed an ever-growing fan base from his family, schoolmates and the music society at large.His self-proclaimed driving force is his unwavering will to make Tanzanian music become globally recognized and marketable in top platforms of the worldwide entertainment industry.In November 2012, Young Suma became one of the three founders of Mausay Media Ltd. Tanzania, a company specialized in establishing careers of new & upcoming artists, where he is a Director and a Recording Artist, fulfilling his intimacy for music in diverse genres like Hip-Hop, Pop/Swing, RnB, Rap & Dancehall. ...
Read More...
Songs
Albums
| Show all albums
Welcome to Mkito.com's new look. Let us show you around...
This is a song. You can see the image, song name, artists and you can interact with it by previewing, downloading or sharing it with your friends.
To listen to a 30 second preview of any song, you can click the preview button under the name of the song.
If you want to go through all the artists we have here on Mkito, you can click here to browse through our artists lists.
To look through our music by genre, you can click here and select a genre of your choice.
To download a song,you can click on the download button of the song you like. You must be logged in to download a song.
If you have an account with Mkito, you can sign in by clicking this link, which will open a popup window.
To use your email address or phone number to log in, click this button.
Enter your details and click the button to log in.
Or create a new account here
If you don't have an account with Mkito, you can sign up by clicking this link, which will open a popup window.
To use your email address or phone number, click this button,which will take you to the registration form.
To register as an artist, click here.
Type the name of the song or artist you would like to find and submit
or login using your social media account